DRINKS
Corus Stout (4.1%)
Wadworth Brewery
Corvus breaks the rules of stout, it is the result of a passionate endeavour to brew the best black beer, which has been perfected over time. It's evocative with a familiar rich, deep flavour, contrasted by an unexpected light body.
Wadworth IPA (3.6%)
Wadworth Brewery
The main staple session ale, our IPA is an easy drinking all-round ale and is ideal for any pub's session drinkers. It is light copper coloured with delicate malt aromas, cereal notes and a lingering finish.
6X (4.1%)
Wadworth Brewery
6X is our iconic ale, brewed for over 90 years with a national following of drinkers always seeking it out; it's a beacon on the bar for many ale drinkers. 6X is the classic premium ale that has made Wadworth famous.
Swordfish (5.0%)
Wadworth Brewery
A full bodied, dark copper coloured ale infused with Pusser's Navy Rum.
Carlsberg(3.8%)
Carlsberg UK
Carlsberg is a Pilsner style lager originating from Copenhagen, Denmark. Carlsberg is light, easy drinking and refreshing. The all malt recipe and Carlsberg yeast strain gives the balance between body and depth of flavour and a clean refreshing palate.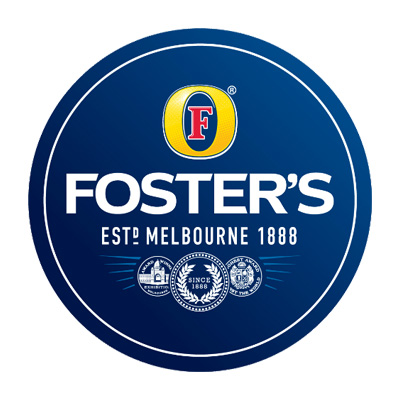 Fosters (4.0%)
Heineken
A pleasant, fruity, lighter-styled quaffing lager. A light-coloured lager style, it presents full malt character with a balanced clean hop bitterness. Combined with a slightly hoppy, but yeasty/malty nose, Foster's lager is a full bodied beer with excellent drinkability.
Kronenbourg (5.0%)
Heineken
Kronenbourg 1664 is a lager with a noble history, characterized by its fine taste. Its golden hues and delicate bitterness come from selecting the best hops (the Strisselspalt), and the unique know-how of one of the French master brewers.
Old Rosie (7.3%)
Westons Cider
Mid golden and straw-like in colour, Old Rosie is a cloudy, medium-bodied fruity cider that has a wonderful aroma of wild berry-fruits, honey and vintage cider-barrels.
Stowford Press (4.5%)
Westons Cider
At 4.5% ABV Stowford Press is a sparkling medium dry cider which has built its popularity on its premium taste and quality.

Thatchers Gold Cider (4.8%)
Thatchers Cider
Thatchers Gold tastes as good as it looks. Using the best of our traditional approach and modern techniques for a refreshing cider with a smooth appley taste and a bright sparkle.
1885 Australian Chardonnay (12%)
Chalk Horse Pinot Grigio Rose (14%)
Chalk Horse Shiraz (14%)
Chateau Pierra Cabernet Sauvignon Rose (12.5%)
Chiaro Pinot Grigio (12%)
Hutton Ridge Shiraz Cinsaut (14%)
Noemie Verneaux Sauvignon Blanc (12%)
Santa Helena Merlot (14%)
DOWNLOAD OUR DRINKS MENUS
Mon - Tue: 12:00 - 23:00
Wed: 13:00 - 22:00
Thu: 11:00 - 23:00
Fri: 12:00 - 23:00
Sat: 11:00 - 02:00
Sun:12:00 - 22:00
Mon - Tue: 12:00 - 15:00 & 19:00 - 21:00
Wed: Closed
Thu: 11:00 - 15:00 & 19:00 - 21:00
Fri: 12:00 - 15:00 & 19:00 - 21:00
Sat: 11:00 - 15:00 & 23:00 - 01:00
Sun:12:00 - 17:00